All of the great aspects of Riga design and construction have been preserved in this great package. With spacious capacity for the most ambitious home growers and commercial growers alike, see why the Riga greenhouse is considered to be the strongest, best built greenhouse for the money.

The superior design and quality of the Riga residential greenhouses have been scaled up to suit the needs of commercial and institutional growers.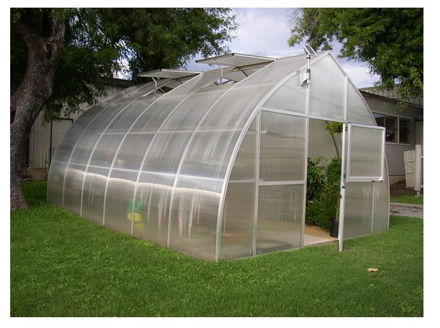 The Riga XL is the largest Onion style greenhouse we offer. It features 16 millimeter Triple Wall Polycarbonate glazing, typically only seen on custom greenhouses!
Warranty: Frame: 15 years; Glazing: 10 years, prorated after 5 years
Size: 19'10"L x 14'2"W x 10'H
Frame: High Strength Aluminum Frame
Cover: 16 mm Triple Wall Polycarbonate
Equip your Riga XL with the Deluxe kit and be sure to have everything you need to get growing. Enjoy great savings on accessories with this special introductory sales price!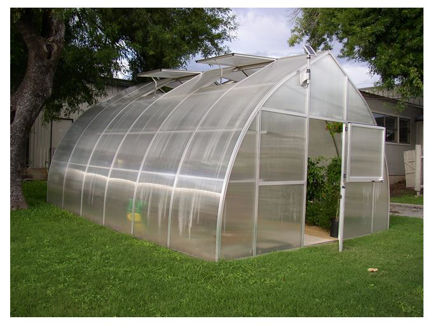 The Riga XL is the largest Onion style greenhouse we offer. It features 16 millimeter Triple Wall Polycarbonate glazing, typically only seen on custom greenhouses!
Warranty: Frame: 15 years; Glazing: 10 years, prorated after 5 years
Size: 19'10"L x 14'2"W x 10'H
Frame: High Strength Aluminum Frame
Cover: 16 mm Triple Wall Polycarbonate
FREE Shipping does not apply to this greenhouse - We custom quote shipping costs to SAVE YOU $$ How does this save you money? - click for details