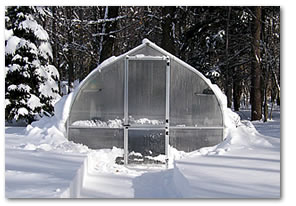 NEW LOWER PRICING ON ALL RIGA GREENHOUSES*
Riga Hobby Greenhouses are the strongest greenhouses you can buy for the money. Find out why we have countless satisfied growers: even in Alaska!

Need help? - Our experts are here to help you pick out everything you need for what your growing and the climate you are in to get the most out of your new greenhouse. Call us 1 888 814 7531. We are real growers with hands on experience and enjoy sharing our love of gardening.
* we have lowered the our pricing on all our Riga greenhouse models. We now quote shipping to you so you don't pay for any "hidden built in" shipping that all sites that offer "free shipping" on these greenhouses offer. All you have to do is either put the item in your cart, checkout and select "check or money orde" - put in the notes that you want a shipping quote and we wil call you ASAP! you can also email us at sales@4seasongreenhouse.com and we will get back to you with a quote. please include shipping address, name and phone number. Let us help you get a great greenhouse at the lowest price possible! - Happy Growing!!
Riga is by far the strongest greenhouse under $5,000. We have satisfied customers in climates as harsh as Alaska who swear by their Riga greenhouses. The design and construction of the Riga line translates directly into superior performance for your money.
Riga Greenhouses come standard with 8mm twin wall polycarbonate on the sidewalls and 10mm twin wall polycarbonate on the endwalls. All Rigas Include: Roof Windows with Automatic Openers and an Oversized Rear Vent Window.
Deluxe models include full top and bottom shelving kits at the lowest prices you will find anywhere on the web!